St. Louis College of Pharmacy Storage
Are you sick and tired of hauling all your belongings back and forth each year as you move home for the summer/winter? Once again, Hazzard Moving and Storage and the Residence Life Department have teamed up to offer a STLCOP Summer Storage option.
You can store up to 15 items. This includes 1 frig. Each additional frig. is $25.00/frig.
Hazzard Moving will pickup your belongings from your room, store them for the summer, and bring them to your room before you return for school.  If you are an athlete or a R.A., please call 2 weeks in advance of arrival to schedule your delivery.
For on-campus students, the cost is $395.00 for the STLCOP Summer Storage program. The cost is $575.00 for the combined Winter and Summer storage program.
Additional Fees
For each additional item above the maximum 15 a $20/per item charge will incur (up to 25 items).
For each item over 25 the cost is $10.00/per item.
No inventory submitted fee is $25.00 (Please submit inventory).
Off-Campus delivery is an extra $60.00.
Couches and Futons are an additional $40.00/per couch/futon.
Each additional frig. is $25.00/per frig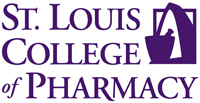 STLCOP Summer Storage Procedures
All items should be placed in boxes except the following: futons, refrigerators, 3 or 4 drawer plastic storage cabinets, carpets (which should be rolled) and shelving (which should be broken down).
Please mark on the side of every box and place a sticker (obtainable from the Office of Residence Life) on each furniture item including your name and the corresponding inventory number for proper identification.
Submit your inventory online and print a copy for your own records. Leave all items for storage in the center of your room and lock the door. We will pick up all storage after you are gone. A STLCOP representative will accompany us at each pick up. Make sure we have a phone number where you can be reached. If there are any discrepancies with your inventory, we will contact you immediately.
Your belongings will be delivered in August before you return. Therefore, all payments must be received by August 15th. If payment is not made, your belongings will be held until your account is paid in full.