Office & Commercial Moving
Office & Commercial Moving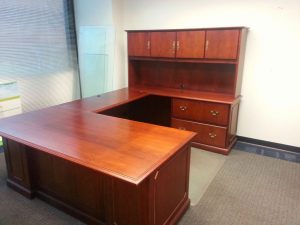 It doesn't matter where you're from, or where you're going to, moving is always such a hassle. If it's not the inconvenience of packing up all of your boxes, it's the frustration of trying to find what you need as you unpack. It's such a pain! But when you're moving your place of business from one place to another, the stress of it all is even worse. Now, everyone else is relying on you to make things happen as quickly and efficiently as possible so that you can be back in business right away. And that's just what you want, too! After all, you're losing time and money for every day you spend trying to get everything packed up, moved out, and put back together! When it comes to commercial moving in St. Louis, you know you're going to need a moving company; who has time to do it all themselves? But how do you know who to choose?
There's no doubt that with the right reliable moving company along for the ride, your move can be relaxing and stress-free, giving you the time you need to plan and prepare to get you back up for business as soon as possible. Meeting with a moving consultant, creating a plan, and knowing how to move forward is the first step to making that happen. A moving company that is experienced with commercial moving in St. Louis knows just what to do, and just how to do it, working with you to create a plan and a timeframe that you can count on. Then you should be able to sit back and breathe a little easier knowing that your move will be done quickly, efficiently, and correctly, just the way you need it!
Anytime you're planning a move, you want the peace of mind of knowing that everything will run as seamlessly as possible. When you're planning commercial moving in St. Louis, you need to know that you'll be back in business right away. Hazzard Moving and Storage can help! With over 80 years of experience in the area, we make commercial moving in St. Louis look easy! Your move will be in the best of hands with our friendly moving consultants, courteous and skilled movers, and professional customer service ready and willing to meet, and exceed your expectations. Trusting Hazzard Moving and Storage with your office move, can make all the difference, giving you service you can count on!